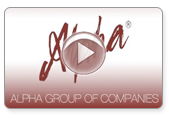 "A truly vertically integrated operation, process monitoring is centralized ensuring maximum efficiency, quality and service. "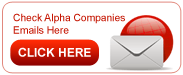 Alpha Spinning produces ring and rotor spun yarns in various fibers including Polyester, Viscose, Linen, Polynosic, Modal and their blends in both regular, elastic core spun, high-twist and fancy slub variations for knitting and weaving applications in the count range of Ne10 to Ne80.


Yarn is spun from various polyester fibers including regular, flame retardant, optical white as well as cationic-dyeable, trilobal, recycled and micro polyester. It also spins standard and micro Viscose, Modal, Polynosic and Cotton yarns in 100% as well as in blends with Polyester. Wool and Linen blends with Polyester or viscose are offered for the niche market, in both standard and slub yarns.

It is a specialised spinner of raw white reverse twist Spun Polyester Sewing threads as well as Polyester Polyester core spun yarns, Ne12/2 to Ne70/3, using Teijin Thailand Polyester HT8 fiber and BHTLS filament for sewing threads and industrial applications.

It also has the capacity to texturize polyester yarns, non-intermingled as well as intermingled (both regular, flame retardant and cationic dyeable) as well as twisting spun, filament and spun-filament combined yarns.

Alpha Spinning is equipped with machinery from leading manufacturers such as Schlaforst, Reiter, Murata, Lakshmi Reiter, Volkman, Inglostadt and Barmag. Laboratory equipments are from Uster (Switzerland).

Alpha Spinning is TS16949, ISO 9001-2000, ISO 14001 and Oekotex 100 accredited, reputed and considered as one of the leading textile yarn manufacturer with strong presence in Thailand as well as international market for its top quality "Alphcel" brand yarns.